Bring DABA to Your Organization!
Not investing in bullying awareness and prevention education costs millions to schools and other organizations.
DABA offers a variety of in-person and virtual workshops to educate staff, educators, and parents about...
bullying awareness & prevention
confidence building
diversity
workplace bullying
The goal here is to help YOU create a positive and collaborative relationship with your staff, teacher, and parent community.
DABA will make you stand out from the rest!
Each organization has different needs. That's why we offer the following services:
In-person workshops
LIVE virtual workshops
Workbooks (print and digital)
Coaching services
Consultation sessions (for organizations leaders)
Individual consultations for parents and educators
Keynote speaking services
We support your community with knowledge and help you create safe environments where kids, parents, and teachers can thrive within your organization.
Participants who have taken DABA services walk away empowered with realistic, achievable, and practical tools.
DABA alumni receive ongoing information through our newsletter and weekly live meetings after receiving any of our services.
"Dali Rivera has done a fabulous job speaking to our parents and students at SMART Moms about bullying and how to communicate in awkward situations. She has a wonderful way of getting everyone involved and speaking to the needs and interests of both adults and kids. We look forward to having her back! I highly recommend that you invite her to speak to your group. You will love her!"
Traci Williams (Parent & Child Communications Coach)
"As a parent, educator, and entrepreneur I love all that Dali of DaliTalks has to offer. She not only opens our minds and hearts to the issues of diversity and bullying, but she also gives us practical tools and guidance on what the healthy version of it all looks like while combating these issues. I ESPECIALLY love the Anti-Bullying Incident Report, it's a great tool to use, especially when you don't know what to do. Thank you Dali for all of your passion for our youth in this way."
Keisha Montfleury
Confidence Coach for Girls
"Dali Rivera delivered a wonderful presentation to my coaching community about the topic of "Responding to Racist Bullying" for parents of kids attending daycare/preschool/school. It was insightful, enlightening, and instructive on what parents can do if it happens to their children or if their children act inappropriately. I really appreciated her professionalism, the level of education and detail she offered, and the practical steps parents could take. We need more of this education and support for parents at all stages of parenting so that we raise kids who are compassionate and also not vulnerable to bullying. I highly recommend Dali's workshops and content for all parents, schools, and youth-serving organizations!"
-Rosalia Rivera, founder of CONSENTparenting™
Frequently Asked Questions
What is the Diversity & Anti-Bullying Academy (#DABA)?
Are DABA workshops in-person or virtual?
Are your services available in Spanish?
What makes you different from other bullying and diversity coaches?
Do you work with schools and other organizations?
Where can I find the list of available DABA workshops and courses?
Are You READY?
If you need support to help your school, organization, or company's parent or teacher community, DABA is here for you.

Here are a few more love notes from previous DABA students.
"I learned all the types of bullying and examples of each one, how to identify each one, how to detect a problem, what to do in different situations and how to go about it." -Ana V.
"Ms. Dali was very knowledgeable and interesting relating to personal experiences with the subject matter. Five stars!"-Trenee W.
"I love that my daughter gets to learn about different people and women who have done amazing things." -Sylvia P.
"I can apply this knowledge in activities with kids and talk correctly about it with my co-workers." -Rosa G.
Here Are A Few of Our Clients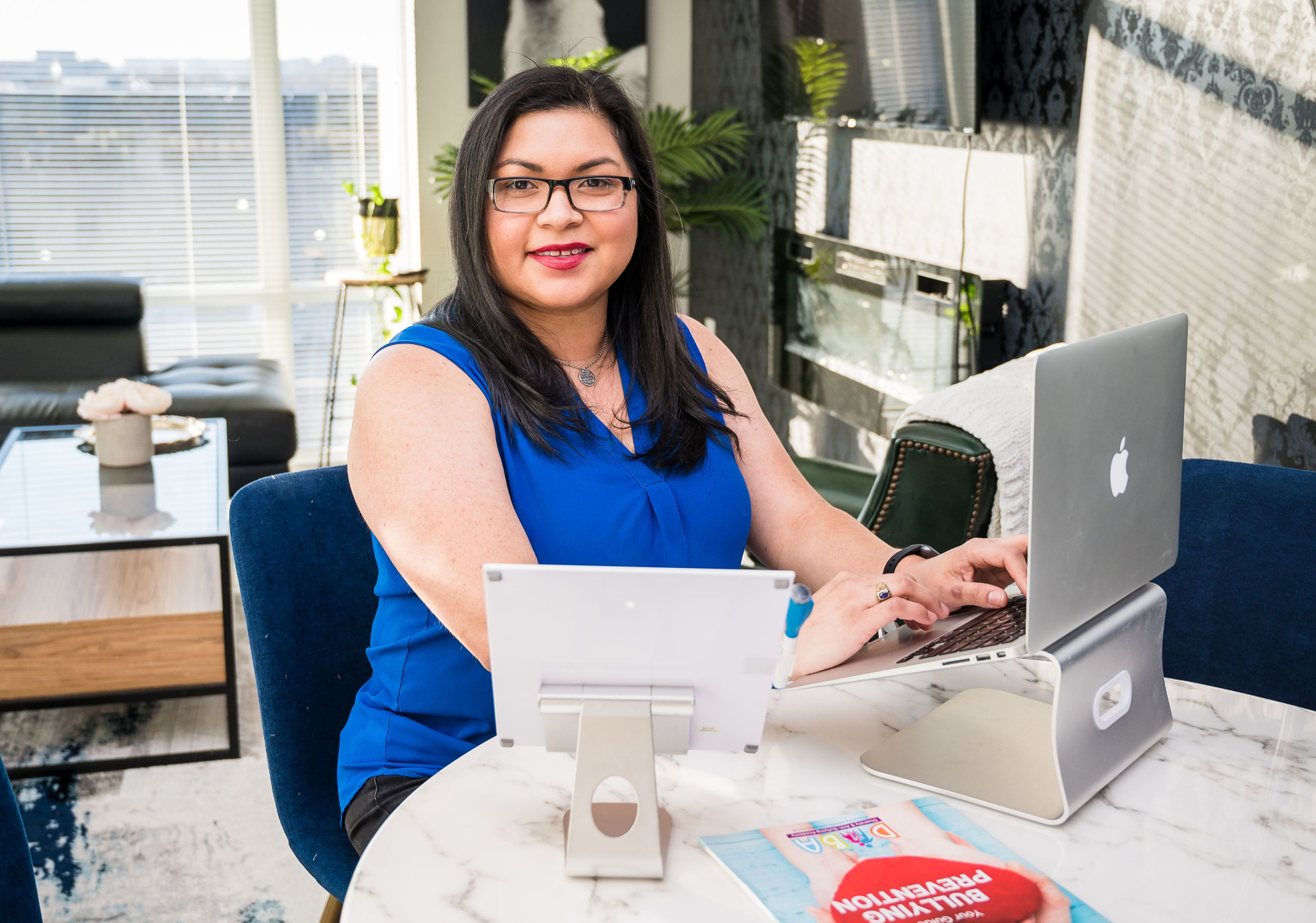 Not Ready To Work With Me Just Yet?
Stay Connected on Social Media:
1. Get free information to get you started toward your goals until you're ready to work with me.
2. Make a point to read my weekly & daily posts. The tips are posted frequently and will give you LOTS to start working on during this time.
Doing these things will really help you get ready. When you're ready, contact me and we'll get you started.
Are you wondering if we make a good fit?
Well, personalities I won't work with (without exception) are the whiner or the chronic skeptic, as well as individuals who constantly make excuses for not getting their assignments done or challenging every aspect of the program.
If you are one of these people, I gently and respectfully ask that you not call and I hope you understand why.
We'll probably just not work well together, and I wouldn't want you to waste your time or money. Is that fair?